Dana Distributors
News, Events & Promotions
Roscoe's Craft Brews Bring Tasty Local To Table Solution For Tri-State Operators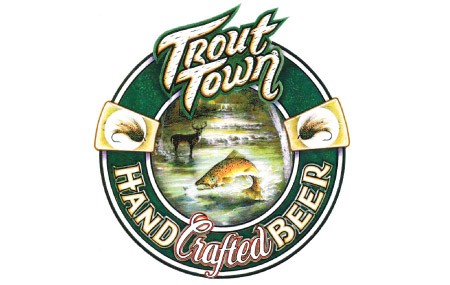 The following article is from Total Food Service - November 12th 2014


It's not often you hear the words "trout" and "beer" in the same sentence. Unless, of course, you live in or near Roscoe, N.Y
This small town in Sullivan County has long been known as one of the best trout-fishing towns in the country, and was recently voted #1 in the U.S. according to Josh Hughes, brew master and operations manager at The Roscoe NY Beer Company.
"All the members and founders of our brewery are very proud members of Roscoe and wanted to give something back to the community and create a beer specific to Roscoe, catering to everything it has to offer and the great outdoors," says Hughes.
The brewery, which opened in May of last year, uses all-natural ingredients. "Our beer stands out from many other breweries because we're 100% handmade," he adds. "We can pay very close attention to every batch of beer we produce, every little bit of beer that comes out of here. Because we're small, we can also source locally. We use as many local hops as we can source, and our water comes from the Catskills, which is phenomenal. Those reservoirs supply all the drinking water for New York City."
Hops are what are probably the most vital ingredient in a beer right next to barley, Hughes notes, and the brewery's hops are unlike any other. "Hops are the bittering agent of beer. For a long time they were used as a preservative as well. Hops also have strong citrus notes, fruity and floral notes, which adds wonderful character to the beer. Beer would not be beer without hops."
Roscoe sells its beer in bottles to gas stations, grocery stores, and smaller restaurants, while most bigger restaurants buy draft only. "We are on tap at every local place that has a liquor license. We're a hometown favorite, for sure," says Hughes.
The brewery sells a variety of craft beers that are always on tap at its store, Trout Town Rainbow Red Ale, Trout Town Brown Ale, and its flagship beer, Trout Town American Amber Ale. "It's all so popular we can't keep up with demand," he notes. "Trout Town Rainbow Red Ale is very-well received. We tend to sell out of it very quickly, but it's one we're always brewing. It's a nice strong malted beer, 7.5% alcohol, with a nice hop character to it, a bit of bitterness with a little bit of citrus and a floral finish to it," he says.
Trout Town Brown Ale is a dark brown ale that comes in at 5.5% alcohol. "It has nice coffee and chocolate flavors that are imparted by the barley we put in the beer. Though it's very dark, it's actually light in body, a very easy-drinking beer," Hughes points out. "A lot of dark beers have a thick character to them, but this is light. You can have a couple without feeling overly full."
Finally, there's Trout Town American Amber Ale, Roscoe's flagship beer. "It's a light toasty beer with some grapefruit character to it, and a little bit of a balanced bitter finish to it. It's 5% alcohol," he says.
The company also produces seasonal beers, including its hop harvest IPA. "That beer was brewed 100% with homegrown hops, not one hop from a commercial producer. We collected the hops from our homebrew club, including myself and my mother, we pooled the hops together and brewed a nice beer," he says, adding that Roscoe just brewed an Autumn Spice Ale that will be on tap in two to three weeks.
The brewery employs three full-time staff, as well as some part-timers, and distributes its beer to all five boroughs in New York, most of Long Island, and the Hudson valley, where it will be expanding in the near future. The company also plans to begin distributing further north in Delaware, Chenango and Otsego counties.
The brewery's beer is sold in bottles and draft. Bottling is contracted through Adirondack Brewing Co. but there are plans to create this capability for the brewery itself, Hughes says. "Some draft goes through Adirondack, too, but a good percentage is brewed on-site."
Hughes says that, while there are nearly 3,000 breweries in the U.S., and growing every day, there's room for everyone. "It doesn't take away from our uniqueness, our own creative input to make it our own," he says.
Craft beer can be very remunerative for foodservice, he says. "It tends to increase the check dollar value as well as the tipping rate for establishments. It's been long known that craft beer has helped local establishments nationwide. It adds appeal to the restaurant as an artisan, and, like wine, food and beer pair well together. A good craft beer can accentuate the food. Beer can actually pull that together and add a whole new dimension to the atmosphere and enjoying the food. It's a far better experience for the person looking to get a little bit more out of their beer."
Craft beer is here to stay, Hughes says. Neighborhood breweries don't threaten others, but strengthen them, he claims. "You can haul a greater amount of customers from a diverse area. We're entering a maturing market. There's no beer out there that's perfect for everyone, so we try to have a diverse product line. If someone comes in, they're going to enjoy something we have on tap."
Location (Map)
Stay Informed
When you subscribe to the blog, we will send you an e-mail when there are new updates on the site so you wouldn't miss them.